Science Awards
13 October 2020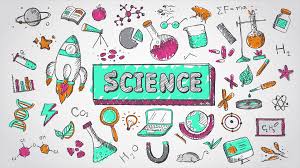 The Ogden Trust Science Awards 2020
Some of our pupils at Blackpool Gateway Academy took part in a Science Eco Competition last year with the Ogden Trust Science partnership. They had to create their own eco project that demonstrated the importance of looking after our world.
Over fifteen schools took part and Gateway did amazingly, we had lots of brilliant entries and two of our KS2 pupils were awarded 2nd and 3rd place!
A huge well done to ...
Charlotte our 2nd Place Winner
Charlotte
Teairra our 3rd Place Winner
Tierra
Each school was also asked to nominate a KS2 Scientist of the Year.
Our winner is an enthusiastic and hard working Year 6 pupil. She loves science and regularly completes extra science work at home.
A massive well done to Ruby. Blackpool Gateway Academy's Scientist of the year 2020!
Ruby
A huge well done to everybody that took part! The BGA team are very proud of your efforts and achievements!