Home

/

Ruth Miskin Training update
Ruth Miskin Training update
20 March 2020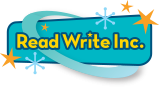 Daily Lessons on YouTube and Facebook
Learning to read at home with Read Write Inc. Phonics during School Closure

Daily lessons for children
We are excited to announce that from Monday 23rd March we are scheduling Read Write Inc. Phonics lessons on Facebook and YouTube for children to watch at home.

We will release three short Speed Sound lessons with one of our trainers every day for the next two weeks. The films will only be available at the times below:
Set 1 Speed Sounds at 9.30 am and again at 12.30 pm
Set 2 Speed Sounds at 10.00 am and again at 1.00 pm
Set 3 Speed Sounds at 10.30 am and again at 1.30 pm
Please note: the films are streamed live and won't be available at other times.
We will also release a film of a teacher reading a poem for Reception and Year 1 children to join in with at 2.00 pm every day. The poems will be available to watch again and again on YouTube.
A great opportunity for children to learn these by heart!

Parents can sign up to either our Facebook page or our YouTube channel.
https://www.youtube.com/channel/UCo7fbLgY2oA_cFCIg9GdxtQ?mc_cid=5b8869f543&mc_eid=2fe4d7d6a8
Films for parents to help their child learn to read at home with Read Write Inc. Phonics are available on our website and YouTube channel.

The YouTube channel will be redesigned shortly to help parents find the films easily.

We will add a parent film to Facebook every day.